Insight 46 Update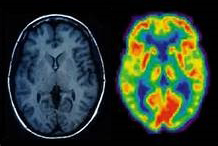 In 2015 we started a neuroimaging sub-study, called Insight 46, in which we aimed to identify how the brain changes as we age and to detect brain changes that might help predict who is at greater risk of showing cognitive decline and developing dementia. In late 2021 we began the third wave of this data collection, which will be running to 2026.
We are slowly inviting all active study members from across the country to take part in this study. We recognise that it might not always be feasible for everyone to come to London for these tests, but we want to make sure everyone has the opportunity to participate. The study requires specialist equipment, which means it would not be possible to do in local hospitals.
The section titled "The Conversation" is an extract from a blog written by the scientific leads of the Insight 46 study Prof Jon Schott and Prof Marcus Richards, about the NSHD, the Insight 46 study and some of its findings.
For more information about this study: https://nshd.mrc.ac.uk/study-member-information/current-studies/neuroimaging/