65th Birthday
Nature Volume: 471, (03 March 2011)
Editorial
Epidemiology: Study of a lifetime
There is also a short podcast on the 65th birthday – from the podcast web page please scroll to the bottom of the page and click on the play button by 'The Generation Game' to begin listening at the start.
BMJ 2011: 342:d942
Feature article on cohort studies (only the extract is free to view)
The Lancet (Vol 377, 05 March 2011) carries a review of the NSHD London exhibition.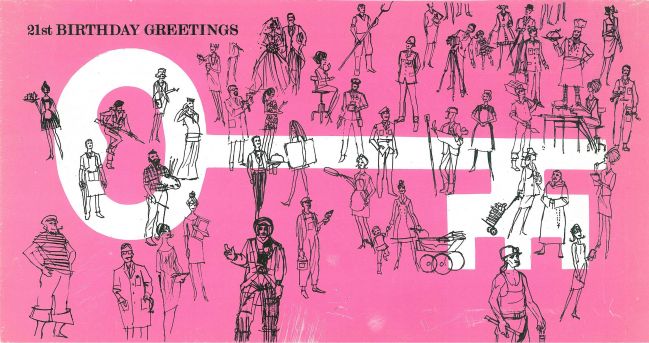 Do you remember being 21?
Study members may remember 'Penny Lane' by the Beatles was requested and played for them on the radio to celebrate their 21st birthday.
To celebrate their 65th birthday, the MRC Lifelong Health and Ageing team contacted various radio stations to request that 'Penny Lane' was again played and dedicated to study members in the MRC National Survey of Health and Development.
That was just one way of thanking participants for their lifelong dedication to health research.
A Special Birthday Message